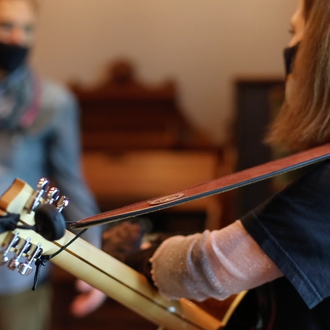 Your Support Means Everything
Be a part of the first "Docualbum" by Sarah Popejoy called, The Oklahoma Storyteller. The album will include 12 historical songs about Oklahoma including the Trail of Tears, the Oklahoma City Bombing, Leon Russell, and Mickey Mantle to name a few. Click the "Support" button now. 
Sarah's Mickey Mantle Song (to be released) highlighted in Dar William's Book "How to Write a Song That Matters" (pg 89-90, chpt 35 audible) 

Sunday Songwriter in the Round at Bluebird Cafe 

Honorable Mention Billboard Song Contest 
Sarah Popejoy's Bio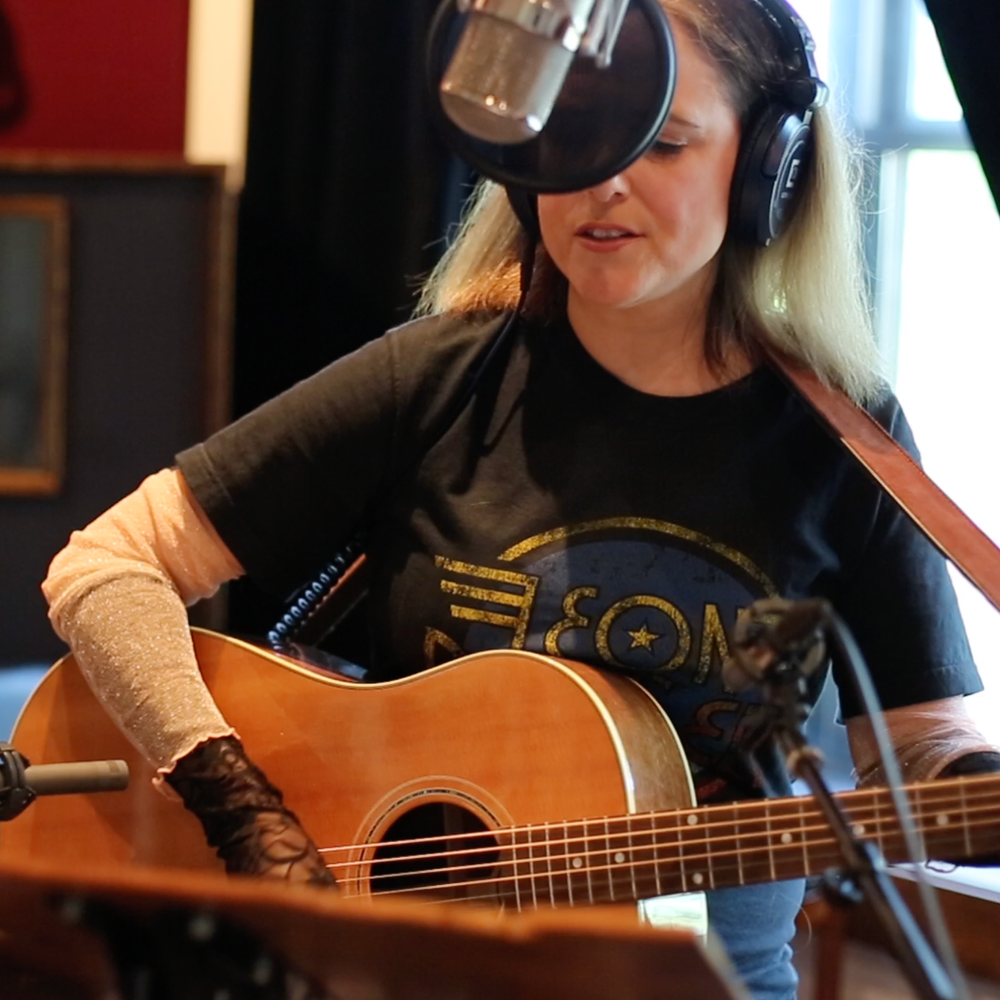 Sarah Popejoy released her newest song called "The Victims Have Names", the story of the Tulsa Race Massacre, nearly 100 years after the injustices were committed on May 31st - June 1, 1921. Sarah paints the picture through storytelling in her song taking you straight to the site of the event with the first line, "Billowing smoke, covered the sky" while admitting to the heartbreaking truth of finding all those killed on that cruel day with, "Where they were buried, the river won't say."  From the beginning of the song, you'll nod your head to the signature licks of Brandon Autry's electrifying guitar.  Shariffa Nyan's vocals layer on haunting melodic lines, while Brandon O. Bailey's blues harmonica takes you to another place and time. This is a song of immense historical importance. For years, it was a narrative that was kept quiet in the city of Tulsa. Now the "conspiracy of silence" is broken and honorably told through verse and chorus, written and performed by Sarah Popejoy. "This song is by far the most important song I've ever written.", the songwriter impassionately states. "The Victims Have Names", told through the lens of one of the victims, Dr. Andrew C. Jackson, was recorded at the famed Blue Rock Artist Ranch and Studios in Wimberley, TX and is the first release on the album currently being produced called, "The Oklahoma Storyteller". 
The album, "The Oklahoma Storyteller", is a labor of love about the people, history, and land that Sarah Popejoy calls home. It's a collection of stories told through the eyes of those who lived through dust storms, hard times, and prevailed with true grit. It's the story of hidden prejudices with fear driving hate and dark secrets until a city finally confronts its past. It's love prevailing over domestic terrorism creating a bond of true brotherhood. It's the love of a father for his son and his dedication to him to help catapult one of the greatest athletes to be loved by millions. It is all these things and so much more wrapped in a twelve-song album called "The Oklahoma Storyteller" to be released in 2023 by American Songbird, LLC. 
Sarah Popejoy, a singer-songwriter born and raised in Broken Arrow, OK, moved to Nashville at the age of 23. Sarah worked doubles on weekends as a geriatric nurse to help fuel her passion for honing her craft during the week. "I have learned a tremendous amount in caring for the elderly about life, and I believe that has spilled over into my writing." Sarah continues to work as a geriatric nurse during the pandemic. In 2014, Sarah moved back home to Oklahoma, a few years later the local news started reporting the story of the "Tulsa Race Massacre". "I had heard about a "Riot" that happened growing up in the Tulsa area, but never the details of the Tulsa Race Massacre. I was most upset that growing up here I didn't know anything about it. I had already had the idea of writing an album about Oklahoma's historical people and events, but I was then determined to learn more about those horrible acts on May 31st and June 1st, 1921. That was how this song came about, I wanted to do my part in telling the story and getting the word out there." 
Influenced lyrically by songwriters like Ani Difranco and Dar Williams, her folk introspection mixed with activism are the key ingredients that fuel her writing. At the same time, Sarah Popejoy's sound gravitates to the dirty, country blues akin to Lucinda Williams. Born into a musical family that didn't talk about it around the dinner table, her father Brad Popejoy played bass guitar for a band called Front Page News released on Dial Records, while her Grandmother, Gwen Popejoy Bonnell, was part of a very successful singing trio that toured all over Oklahoma while she was alive in her younger years. With two studio albums recorded in Nashville under her belt, Sarah is no stranger to recording and producing. Her extensive touring credits include performances at Cambridge's Club Passim's Cutting Edge of the Campfire, Blue Bird's Sunday Showcases, and opening for Debbie Campbell at her Summer's Fifth night in front of a crowd of over 10,000 people. Moving back home to Tulsa, what Rolling Stone calls the next Austin, to be near family and write an album about her home state, seemed like the obvious path. "The Victims Have Names" releases January 5th, 2021, and the subsequent album, "The Oklahoma Storyteller" will be released next year, 2023.